3D footwear Topologies and generative workflow
January 25 @ 4:00 pm

-

5:00 pm

CET
(Europe/Madrid)
Click here to know the time of the event in your time zone
January 25 @ 03:00 pm - 04:00 pm (Not set)
Free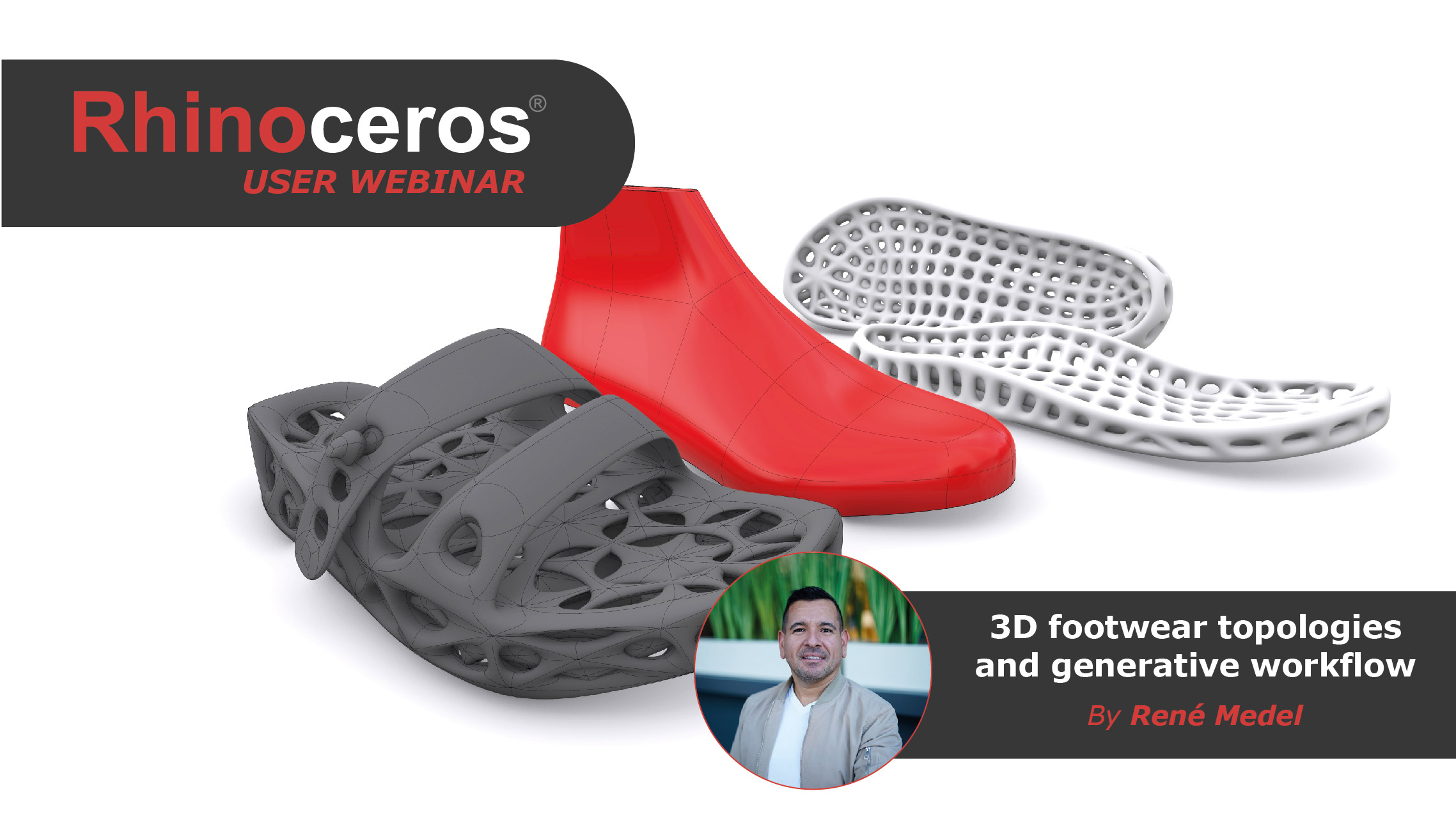 In this webinar, we will see how to use Rhino's SubD features for 3D footwear design.
These workflows typically start with the shoe last and then model other parts such as midsoles, soles and reinforcements; combining and integrating SubD shapes with other topologies such as NURBS surfaces and polygon meshes.
Leveraging Grasshopper, we could build generative SubD structures and textures that could be used to further model shoe components with sculpting techniques.
Some new WIP tools, such as 3D Sketch and ShrinkWrap, will also be demonstrated to better understand how footwear workflows could be improved.
René Medel has been an authorized Rhino trainer since 2004 when he worked as a Rhinoceros product manager in Chile. He is also a highly experienced industrial designer with a passion for footwear and 3D.
In 2015 he moved to Europe to be a guest lecturer at the Master of Innovation in Footwear at the former SLEM academy in the Netherlands. After that, he was asked to push the boundaries of 3D footwear design and additive manufacturing for IP ideas production GmbH, a division of Birkenstock Group.
He is now a senior digital creation engineer in the innovation team of Framas Germany, a developer and supplier of high-performance plastic components for the footwear industry.