DigitalFUTURES Tutorial: Paneling Tools.
October 16 @ 4:00 pm

-

6:00 pm

CEST
(Europe/Madrid)
Click here to know the time of the event in your time zone
October 16 @ 02:00 pm - 04:00 pm (Not set)
free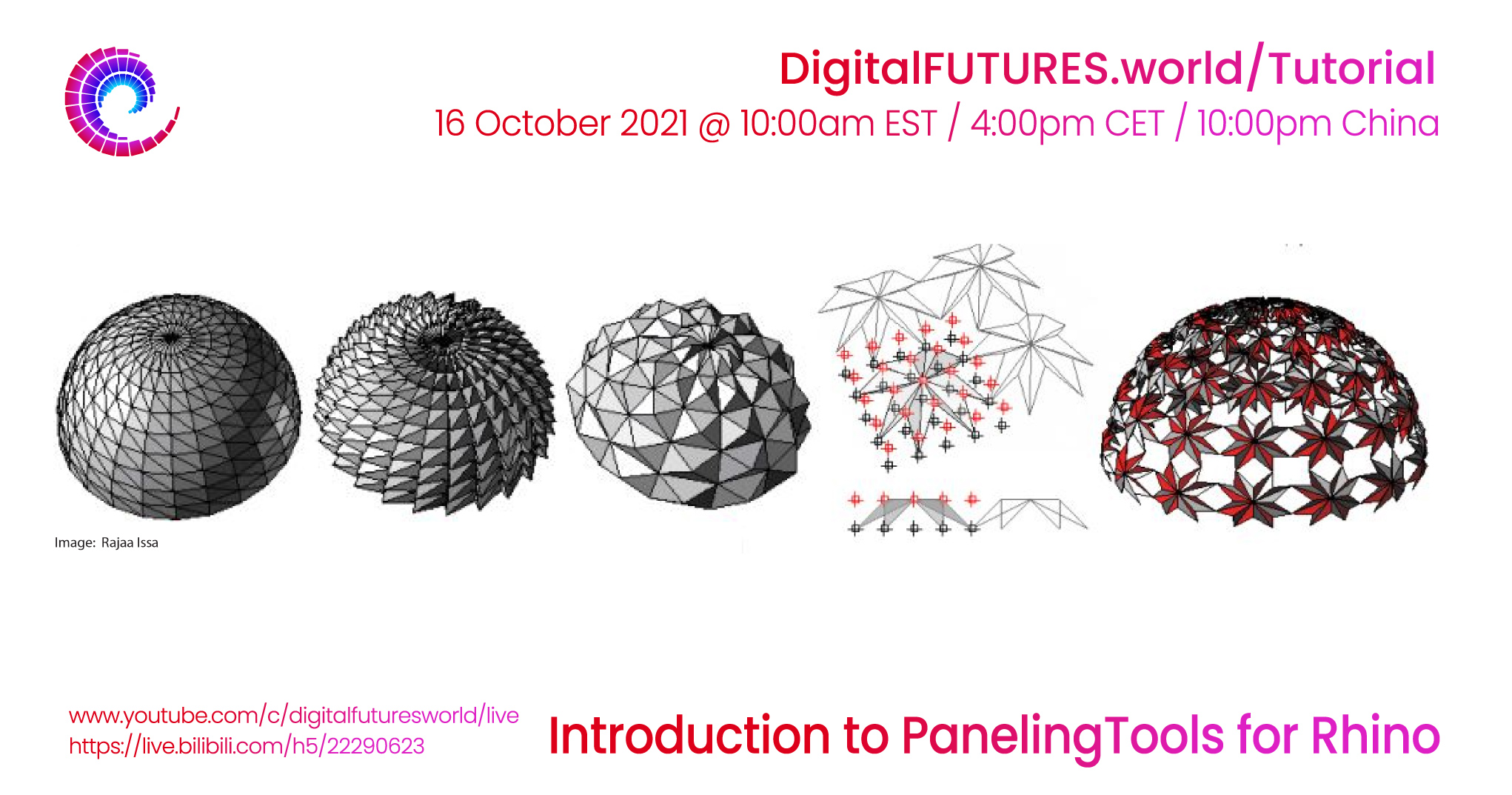 DigitalFUTURES Tutorial: Paneling Tools. 16 October at 10:00am EDT / 4:00pm CET / 10:00pm China
Instructor: #RajaaIssa
PanelingTools software is widely used to rationalize freeform surfaces and create paneling solutions from concept to fabrication. PanelingTools' intuitive and parametric capabilities made it popular across many sectors of the design industry, such as jewelry, consumer products, film, and the building industry. Its versatility and seamless integration with leading 3D modeling and parametric design tools made it popular worldwide in academia and practice.
This introductory session will focus on generating paneling concepts showing the flexibility PanelingTools offers to explore a variety of pattern options in terms of scale, composition and variation. The session will introduce the paneling workflow and pattern generation and manipulation using the Rhino modeling environment.
The Learning Objectives:
Gain general understanding of the PanelingTools workflow and capabilities.
Ability to generate patterns
Skills to manipulate design using Rhino modeling environment
Language: English
Register in Advance
https://zoom.us/meeting/register/tJ0td-ChqD8iG9QojVNcmoA9HFM_1IM1hyrJ
Recommended: Registration 24 hours before the event. LIMITED SEATS.