DRIVEN Online Workshop Series: Discrete Automation
June 15

-

June 19
(Europe/Madrid)
Click here to know the time of the event in your time zone
June 14 @ 10:00 pm - 09:59 pm (Not set)
€419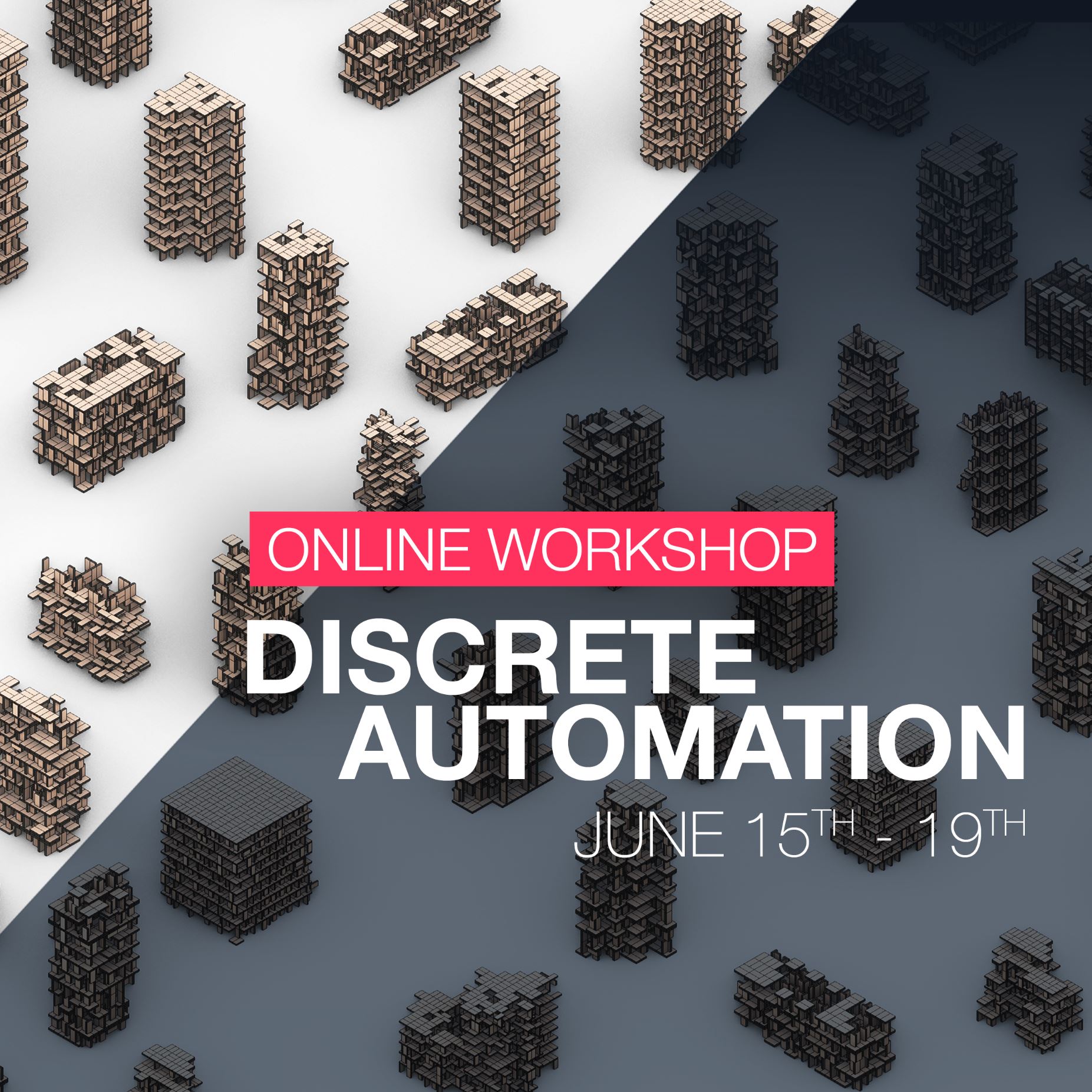 The DRIVEN program in Paris, France now has registration open for two advanced online workshops in the Computational Design x Circular Economy Workshop Series.
June 15th-19th
Discrete Automation with Gilles Retsin & Kevin Saey (AUAR)
"The discrete introduces a computational understanding of Prefabrication and Modularity in Architecture. In recent years, prefabrication and modularity have made a come-back in architecture, under pressure of an emerging global housing crisis.
The workshop explores architectural parts as versatile, discrete building blocks with programmable properties, which can be assembled into speculative models for furniture and adaptive reuse of interior spaces. Participants will work with Rhino Grasshopper to build up various computational strategies, while also developing and reflecting on the spatial application of their systems."
Early registration available until June 3rd