Introduction to Computational Design- Rhino+Grasshopper
May 3 @ 4:00 pm

-

May 7 @ 8:00 pm

CEST
(Europe/Paris)
Click here to know the time of the event in your time zone
May 3 @ 02:00 pm - 06:00 pm (Not set)
€219 – €349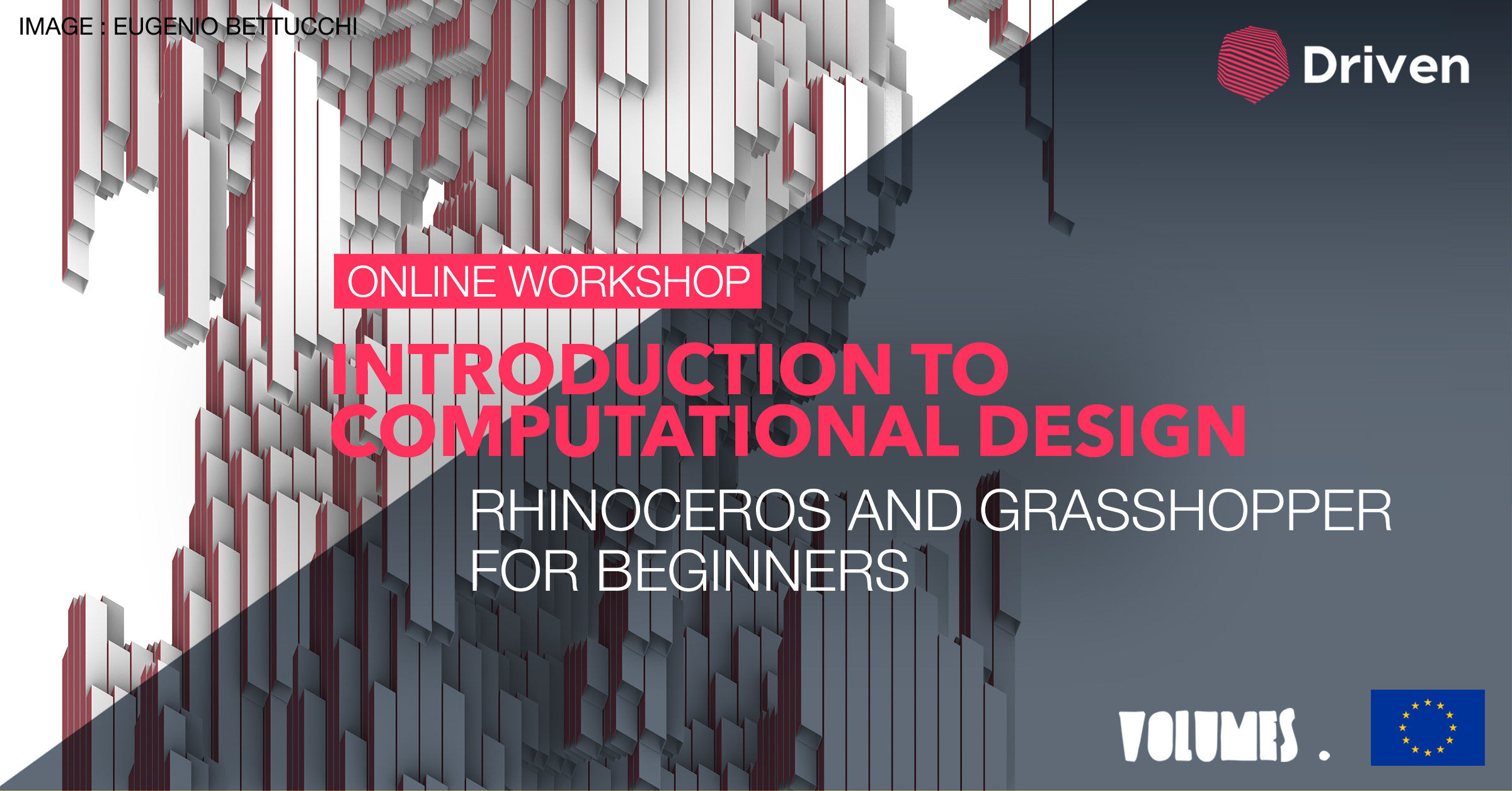 Computational design allows designers to program the behavior of a complex architectural system such as the building facades. By defining parameters and relations we can design in a flexible environment that allows us to test several design options in a fraction of time compared to the traditional design approach.
Computational design applied to a circular economy and reuse of materials allows us to rethink and rearrange existing elements into new layouts suitable for temporary activities in the urban environment.
Along this course we will discover the basic aspects of Grasshopper 3D, visual programming plugin of Rhinoceros 3D, well known 3D modeling software. The aim of the course is to establish the basis and provide an overview for a better understanding of Grasshopper and its multiple applications. Main advantages of this software are the flexibility of the design workflow and the interoperability with other platforms. Grasshopper is a powerful tool which enhances designers capabilities to achieve complex geometries both in 2D and 3D.