Live Online Grasshopper Level 1 Training Course
April 6 @ 3:00 pm

-

6:00 pm

BST
(Europe/London)
Click here to know the time of the event in your time zone
April 6 @ 02:00 pm - 05:00 pm (Not set)
£320 – £540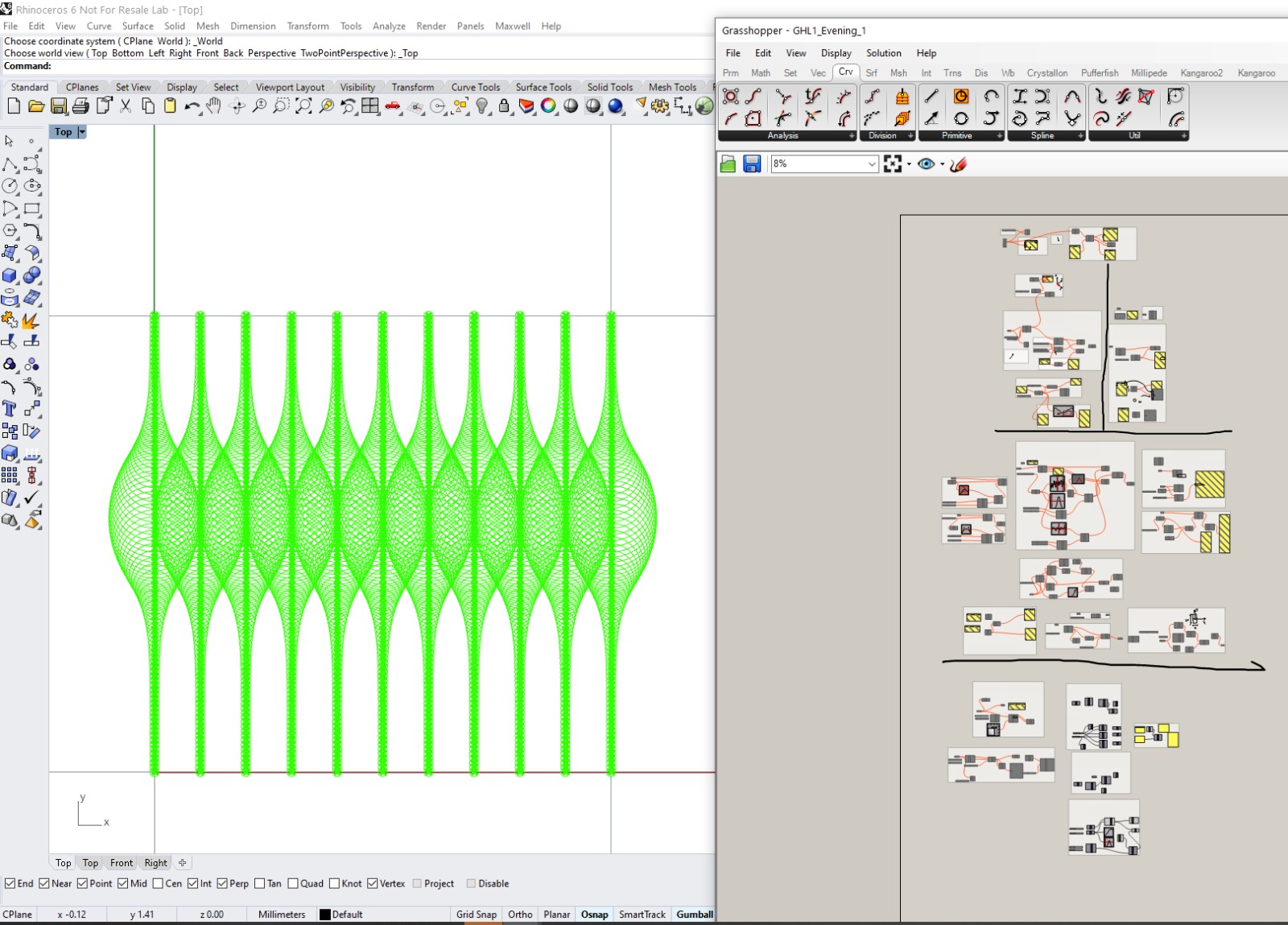 The aim of this Grasshopper course is to improve your workflow with Grasshopper3D and to give you an overall understanding of parametric thinking.
We will explore all the native tools of Grasshopper and their relationship to Rhinoceros as well as their data structure and general concepts such as data types, data matching and lists.
Target Audience:
The class is aimed at complete beginners in Grasshopper and parametric thinking but it is preferable to have an intermediate level in Rhinoceros.
Although Grasshopper is mostly used for design, the class is about parametric thinking and workflow and therefore is not addressed at a specific profession. Over the past several years of delivering GHL1 we had architects, engineers, industrial designers, jewellery designers, contractors, project managers and artists attending the class.
Course Outline and Objectives:
Grasshopper being a visual programming platform, the course will take you on a journey through mathematics, algorithms and computer science and explain applied examples of concepts such as vector geometry and trigonometry.
We will show examples from the real world and try to reproduce them to confront you with real-life scenarios.
Although the class is based on a pre-defined schedule, each class is always different depending on the audience and requests happening throughout. We will make sure that the class matches your expectations and ambitions with the software.
Most importantly, we want you to leave the class inspired and ready to use and create with the software at all stages of design.
This 7-session course commences on Thursday 6th April (06/04) 2023.
Each session is 3-hours, the timing is 15:00 to 18:00 on each of those x7 days, UK Time.
The 7-sessions are: 15:00-18:00 (UK Time) on 06/04, 13/04, 20/04, 04/05, 11/05, 18/05 and 25/05.