Rhino UK User Group Meeting | October 2021
October 6 @ 6:30 pm

-

7:30 pm

BST
(Europe/London)
Click here to know the time of the event in your time zone
October 6 @ 05:30 pm - 06:30 pm (Not set)
Free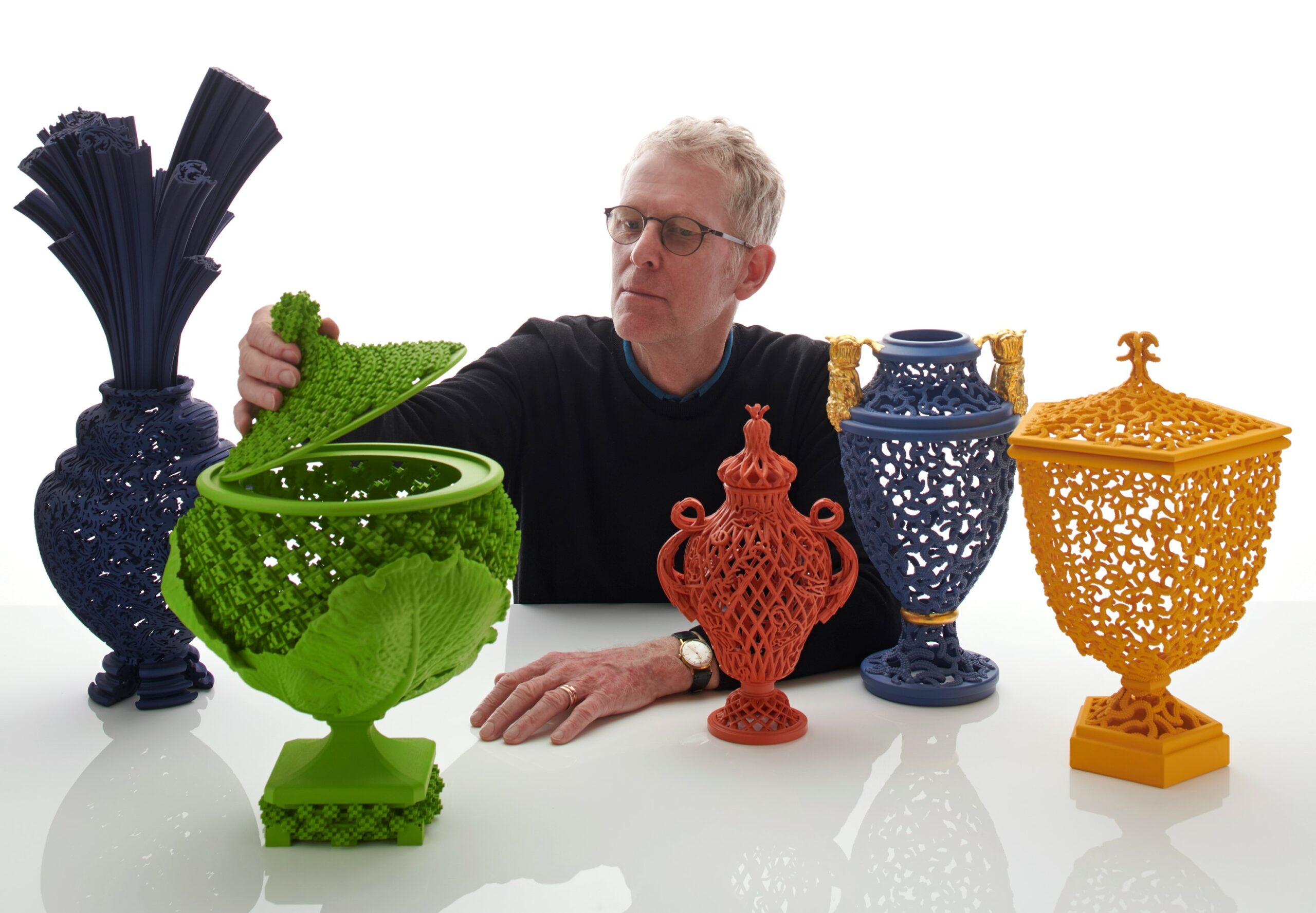 Join Simply Rhino in welcoming award-winning ceramic artist and maker, Michael Eden, to the next Rhino UK User Group Meeting on 6th October.
Michael Eden is an award-winning ceramic artist and maker, internationally recognised as one of the first makers to engage with and realise the creative potential of new technology including 3D printing and scanning. His work sits at the intersection of craft, design, art and technology, exploring contemporary themes through historical, culturally familiar objects.
For his 2018 major solo exhibition at Waddesdon Manor in Buckinghamshire, Michael Eden was able to scan a number of rare 18th century French porcelain vases and use them as the basis for re-interpretations. When they were made, the finely crafted and highly decorated ceramics were technically highly advanced and Michael's aim was to bring their story into the 21st century through the use of the technology that is available to artists, makers and designers.
Though Michael has employed Rhino 3D software since he was a Royal College of Art student between 2006 and 2008, he still approaches his work as an artist and craftsman, having previously spent over 20 years as a potter.
Following Michael's presentation we'll have the opportunity for a live Q&A session with Michael. We hope you can join us and we look forward to seeing you on the 6th October.
This event is free to attend but you will need to book your place to be able to join us.