Shape to Fabrication | 2-Day Conference
April 26

-

April 27
(Europe/London)
Click here to know the time of the event in your time zone
April 25 @ 11:00 pm - 10:59 pm (Not set)
£75 – £195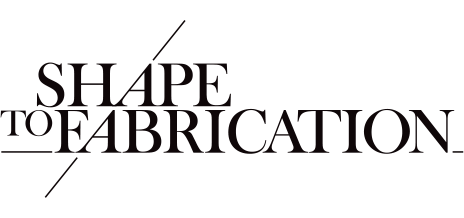 The Shape to Fabrication conference has a focus on cutting-edge technology, innovative construction with applications in architecture, engineering and design. Our speakers are shaping the future, working at the intersection of technology and design innovation, unafraid to push technology and engineering to new heights.
We live in an unprecedented time. An age where buildings are moving, jewellery is printed, clothes are sprayed on, facades are folded by robots and cars are made of textile. We are proud to present to you the first to use such pioneering technologies to create these magical experiences.
Discover the latest approaches in digital fabrication and computational design from an international panel of presenters – Architects / Engineers / Fabricators / Artists.
The 8th iteration of Shape to Fabrication is presented in partnership with the School of Architecture and Cities, University of Westminster, and the 2-day conference takes place at the University of Westminster's Marylebone Campus, London, on the 26th & 27th April 2023.
Presenters already confirmed include:
Arup;
Foster + Partners;
Front, Inc.;
Grimshaw;
Heatherwick Studio;
Joseph Walsh Studio;
PLP Architecture;
YIP Engineering;
Zaha Hadid;
Zahner
With many more to be announced!