Shape to Fabrication Workshop: Automating building design using Grasshopper, ShapeDiver API, Cortex and Ellipse
April 24 @ 9:30 am

-

5:30 pm

BST
(Europe/London)
Click here to know the time of the event in your time zone
April 24 @ 08:30 am - 04:30 pm (Not set)
£75 – £200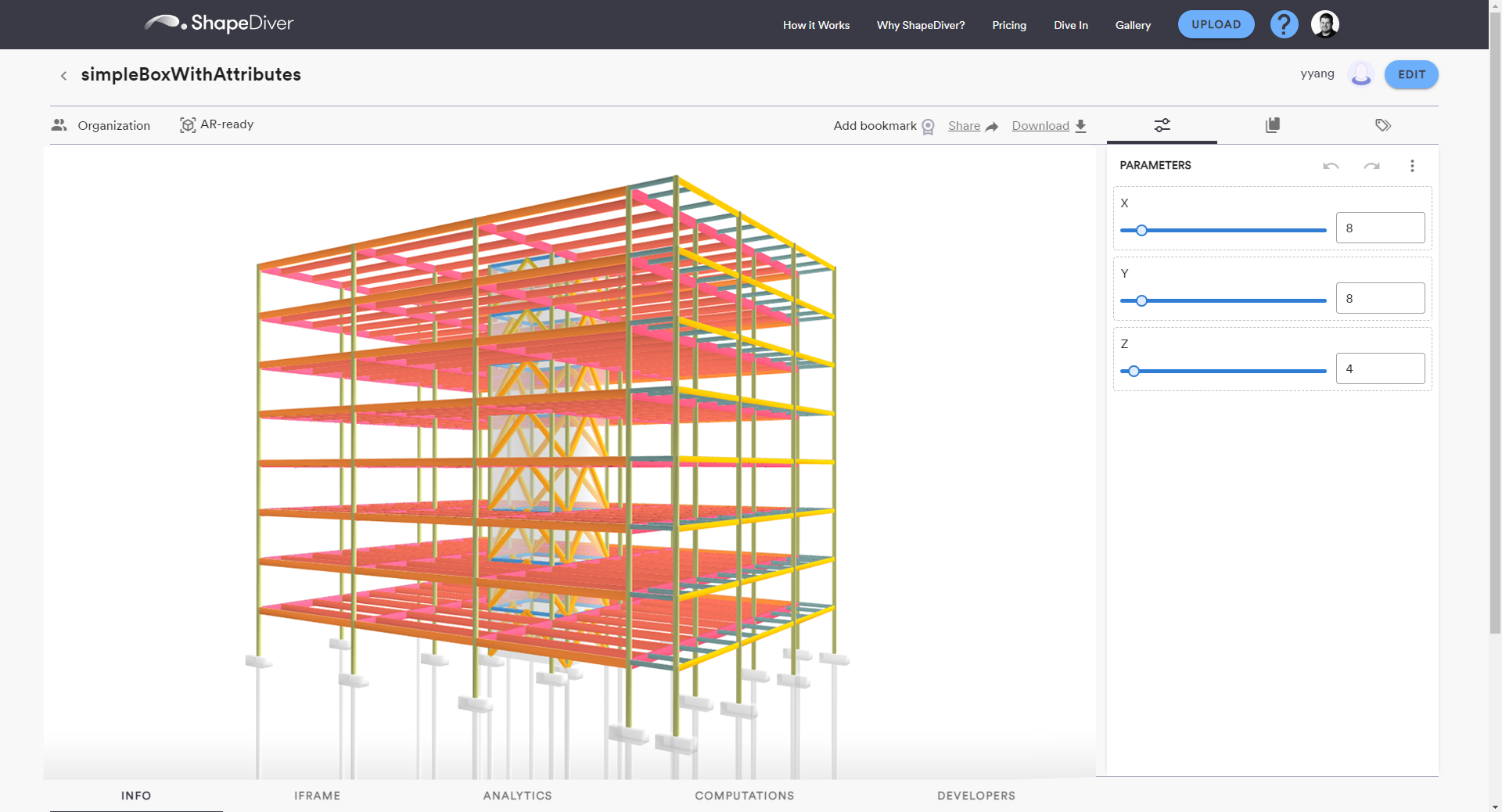 Automating building design using Grasshopper, ShapeDiver API, Cortex and Ellipse – Delivered by Thornton Tomasetti & Rhino Developers, McNeel.
Step 1: Generate a structural wireframe using the ShapeDiver API. Participants are taught how to make an API call to a ShapeDiver app using C#. The ShapeDiver app is a Geometry Service developed by CORE prior to the workshop. It could for instance take a floor surface as input, and return a proposed structural frame.
Step 2: Generate structural members based on the centerline geometry from Step 1. With CORE studio's Graph analysis tools in Grasshopper combined with the centre line output from Step 1, we can define inputs for Cortex API. Cortex is a ML platform and interface developed by CORE studio, and its API enables machine learning applications in Grasshopper. In this case, it will take a centre line along with structural context data (such as loading), and suggest member profiles.
Step 3: Present the structural model using Ellipse. With the information from Step 1 and Step 2 combined, we now have a full structural model. Using the CORE studio's newest app Ellipse and its Grasshopper plugin, the model can be uploaded to an Ellipse notebook. From here, we can build a custom dashboard with 3D and 2D content, along with diagrams to represent embedded metadata.
The Shape to Fabrication workshop series takes place in the days preceding the main conference (26-27th April). The workshops are all in-person (not online). This workshop takes place at the University of Westminster (Marylebone campus) London.
For more workshop information, learning objectives and outcomes please visit the Shape to Fabrication workshop page.