Shape to Fabrication Workshop: Circular Design & Fabrication – Impacting reality one parameter at the time
April 22
(Europe/London)
Click here to know the time of the event in your time zone
April 21 @ 11:00 pm - 10:59 pm (Not set)
£350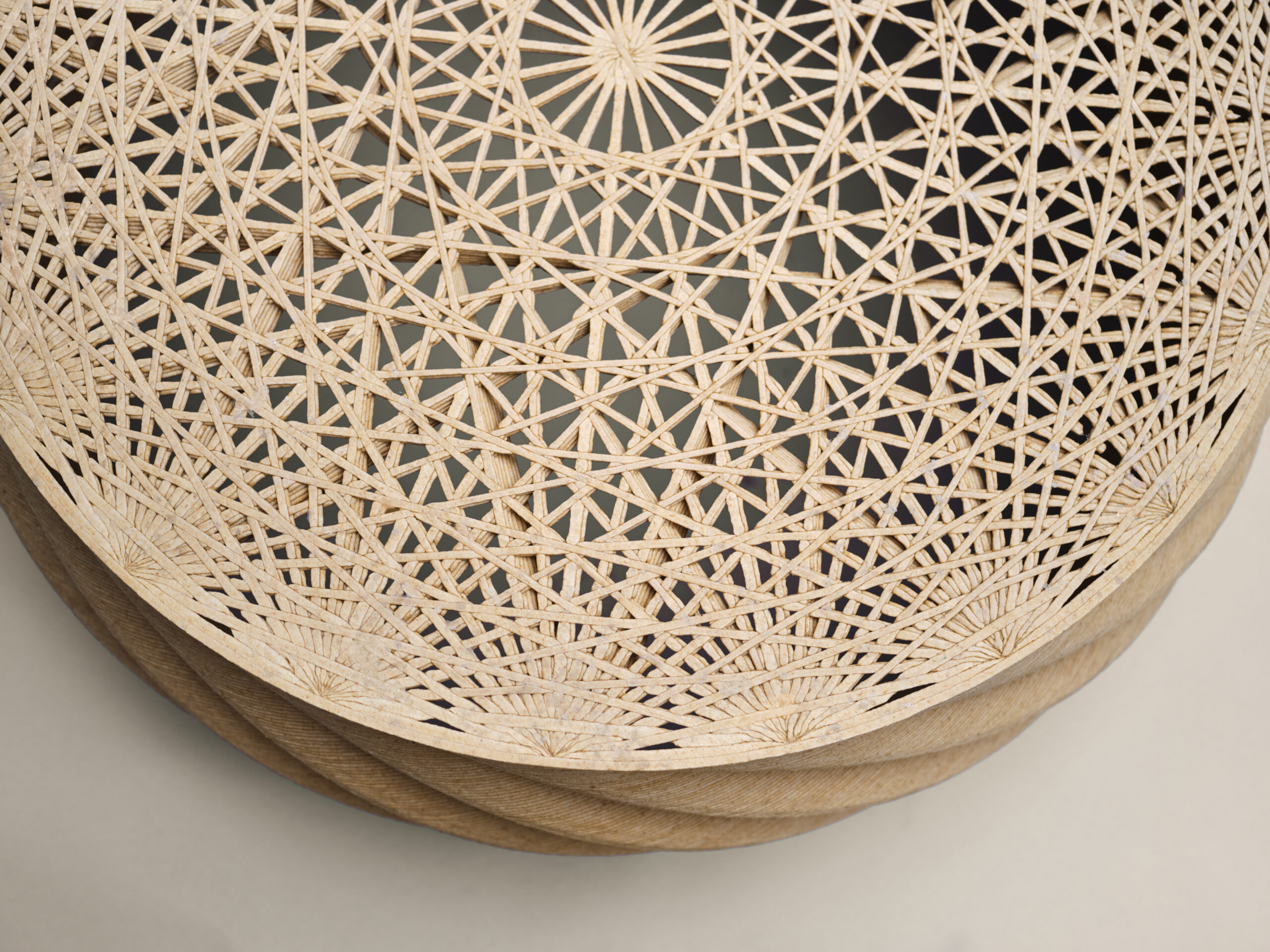 A Shape to Fabrication 2023 Workshop – Circular Design & Fabrication – Impacting reality one parameter at the time.
Delivered by Mamou-Mani, Fab.Pub and McNeel
Using Silkworm to create parametric G-Codes on WASP 3MT and Prusa 3D printers at Fab.Pub on Hackney Road, iterating between Grasshopper and physical outputs through a deep understanding of G-Code, from feed rate to extrusion ratios.
Push the capacity of our Delta WASP and Prusa 3D printers by playing with all the parameters behind 3D printing. You will be able to vary parameters as you print along polylines and link your geometrical parametric limits to create the unexpected with the 3D printers.
Workshop Objectives
The goal is the understanding of the workflow from Grasshopper to 3D printing, anticipating outputs and controlling the factors to create unique pieces to be exhibited as part of the reception desk of the Shape to Fabrication conference.
The workshop will happen on the Saturday at Fab.Pub and we will print overnight. On Sunday we will gather for a roast lunch to reflect on the workshop with Arthur, Brian and the Fab.Pub team, and we'll discuss the outcomes and challenges it presented.
The Shape to Fabrication workshop series takes place in the days preceding the main conference (26-27th April). The workshops are all in-person (not online). This workshop takes place at Fab.Pub, London.
For more workshop information, learning objectives and outcomes please visit the Shape to Fabrication workshop page.