Shape to Fabrication Workshop: Integrating Rhino and Revit for Design, Fabrication, and Documentation
April 24 @ 9:30 am

-

5:30 pm

BST
(Europe/London)
Click here to know the time of the event in your time zone
April 24 @ 08:30 am - 04:30 pm (Not set)
£75 – £200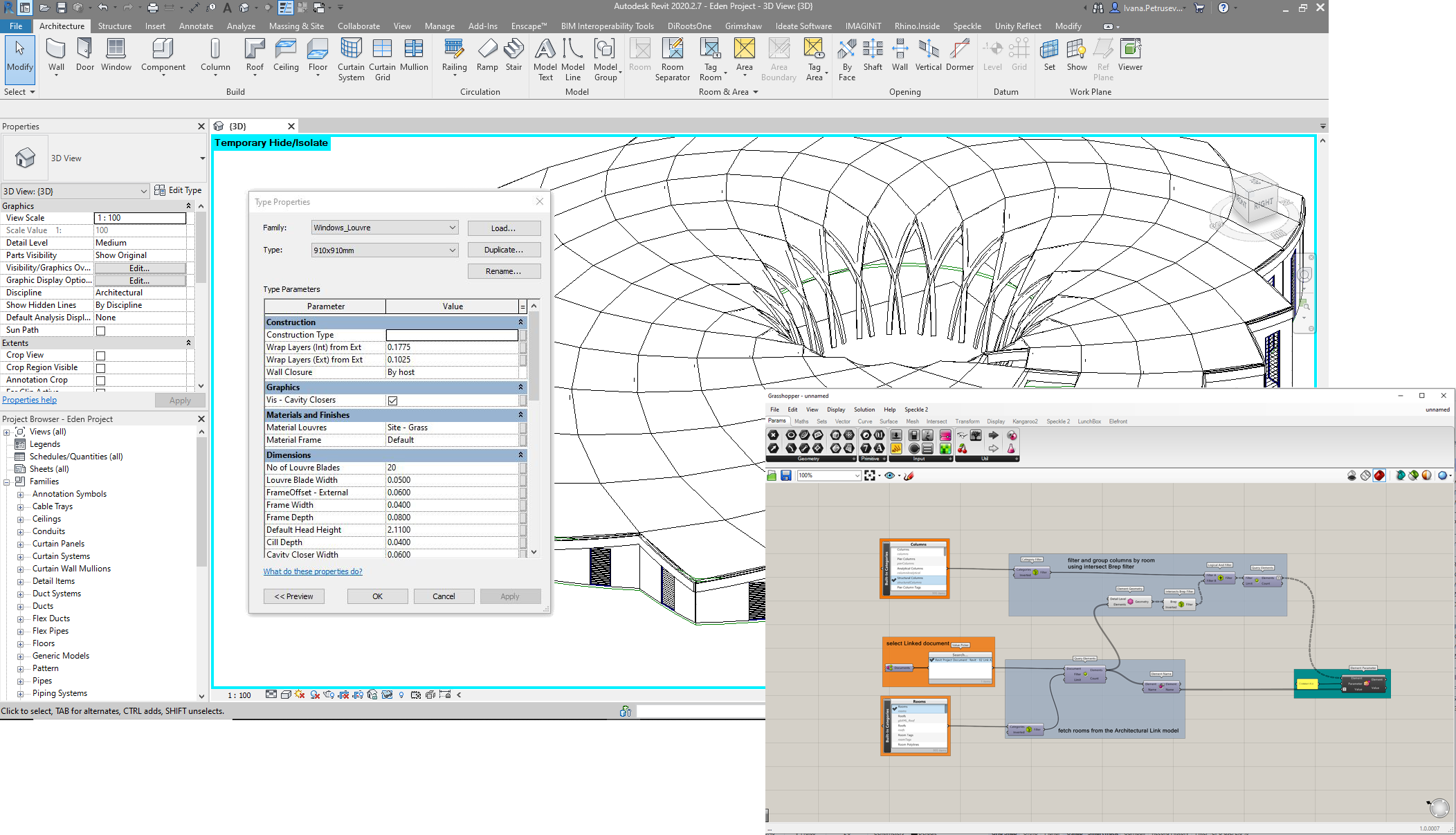 A Shape to Fabrication 2023 Workshop – Integrating Rhino and Revit for Design, Fabrication, and Documentation.
Delivered by Grimshaw and Rhino.Inside®.Revit Developers, McNeel.
In this workshop we will cover several methods of organizing accessible Rhino objects using best practise methods, see the key importance of Grasshopper and how this allows a seamless transition between Rhino & Revit. Examples within the workshop will include both specific and more general concepts, all to assist in advancing your digital design workflows all using the very latest technologies.
From the final stages of Technical Design to then Manufacturing & and on-site Construction much needs to happen. On many occasions the transfer of digital assets from the designer to the fabricator cover intent only, so rarely ideal for the stages to come.
Fabrication requires the development of an accurate model, one that provides full coordination details for both assembly and install. Exploring these areas is key focus of this workshop, utilising and exploring workflows available within the very latest version of Rhino.Inside.Revit technology.
Rhino is ideal in terms of accuracy and flexibility, Revit provides a documentation engine that we can automate with via Grasshopper, work with these great tools in a seamless fashion utilising Rhino.Inside.Revit.
We will also demonstrate how installation and construction may look in the not-so-distant future.
The Shape to Fabrication workshop series takes place in the days preceding the main conference (26-27th April). The workshops are all in-person (not online). This workshop takes place at the University of Westminster (Marylebone campus) London.
For more workshop information, learning objectives and outcomes please visit the Shape to Fabrication workshop page.