VisualARQ course
November 15 @ 5:00 pm

-

November 18 @ 7:00 pm

CET
(Europe/Madrid)
Click here to know the time of the event in your time zone
November 15 @ 04:00 pm - 06:00 pm (Not set)
€90 – €180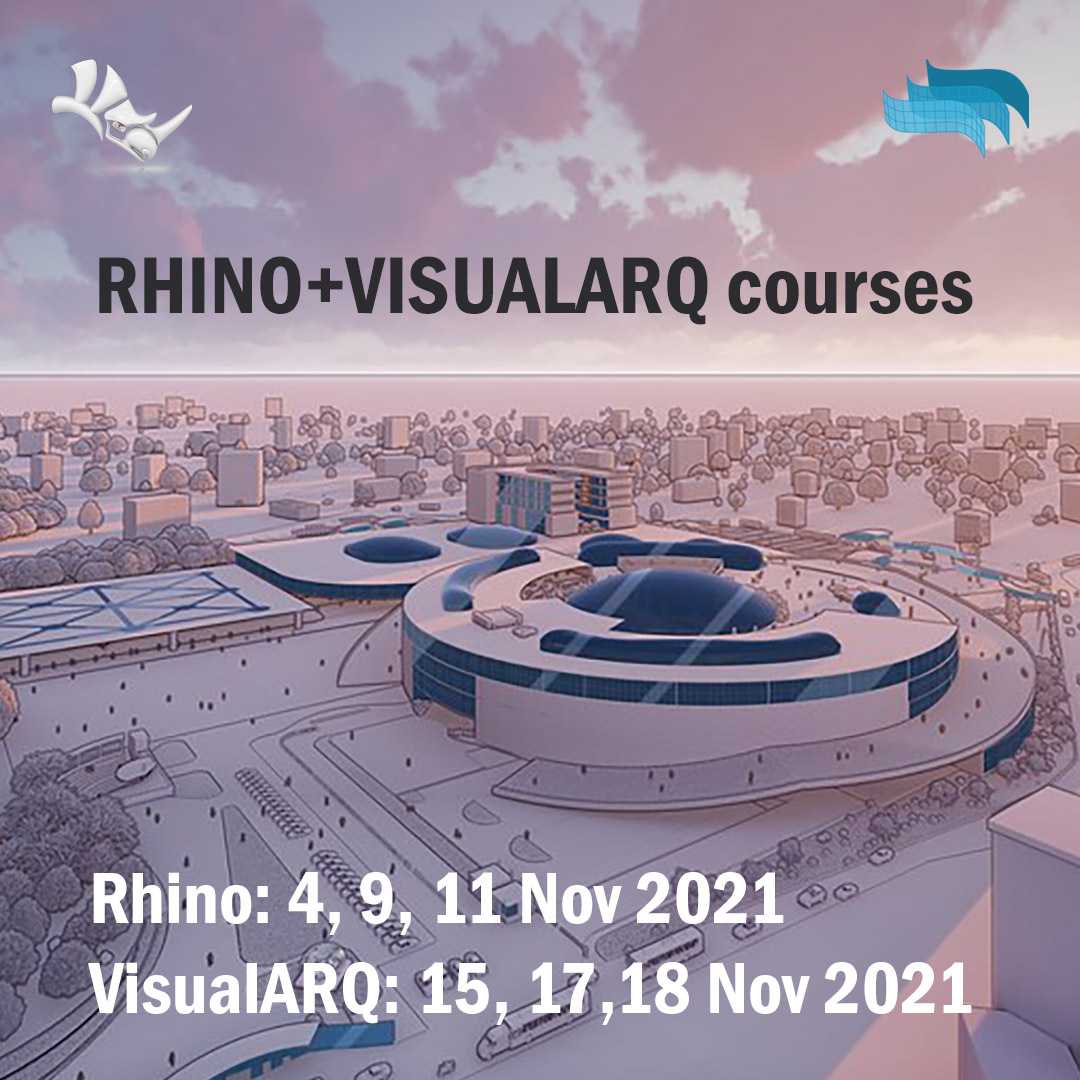 VisualARQ is a Flexible BIM solution powered by McNeel's Rhinoceros 3D.
This workshop will introduce the main tools of VisualARQ for developing projects of architecture in 3D, producing the 2D documentation drawings, and delivering a BIM model for other AEC applications.
This course consists of 3 sessions of 2 hours each for learning VisualARQ.
You will learn:
– How to work with parametric architectural objects.
– The Level and Section manager let you work and organize the model at different levels and sections.
– How to produce 2D drawings from the 3D model
– How to generate dynamic BIM objects driven by Grasshopper (also known as "VisualARQ Grasshopper styles") with unlimited options of design.
– How to automate many modeling tasks through the VisualARQ components built for Grasshopper 3D.
– How to add custom data to geometry and list in schedules.
– How to deliver BIM models and collaborate with other tools through the IFC import/export capabilities.
See and Download the full program summary here: https://www.visualarq.com/learn/courses/